BACK TO ACTIVITY WITH A "NEW NORMAL"
           Sudah pada siap gak nih buat balik aktivitas lagi? Ngampus lagi? Belajar lagi? Ketemu teman-teman, gangguin junior (upss :)), tatap muka langsung dengan dosen favorit sambil langsung diskusi tanpa ada "layar di antara kita?", absen timbang berat badan sambil sapa-sapa dokter perawat yang kece-kece di klinik, setor muka cemas di ruang Bintar karena abis ketahuan masukin jajanan di tas sebelum masuk kelas?
Masih semangat, kan? HARUS!
Terus gimana dong? Kan lagi pandemic COVID-19 nih. Parno nih. Takut tertular. Yang sakit banyak. Yang meninggal pun banyak. Tiap sore ada tuh pengumuman dari Gugus Tugas Percepatan Penanganan Covid-19. Bukan cuma Surabaya loh. Seluruh dunia kewalahan dengan si mungil SARS Cov-2 ini. Ya iyalah. Namanya pandemic,boz. Urusannya sama seluruh dunia.
That's way, sekarang nih lagi ngetrend banget yang namanya New Normal. Terus, apaan sih New Normal itu? Harus gimana sih kita bersikap? Kudu sedisiplin apa sih?. Yuks, kita bahas satu persatu, genks.
GOING TO CAMPUS
Nih yang mau balik lagi ke kampus sehabis lama Learn From Home.
Jika bisa, hindari penggunaan kendaraan umum. Kalaupun terpaksa, tetap disiplin lindungi diri sendiri. Pakai masker sepanjang perjalanan, siapkan handsanitizer di tas, rajin cuci tangan. Jangan menyentuh mata, hidung, mulut. Tetap terapkan physical distancing yaa.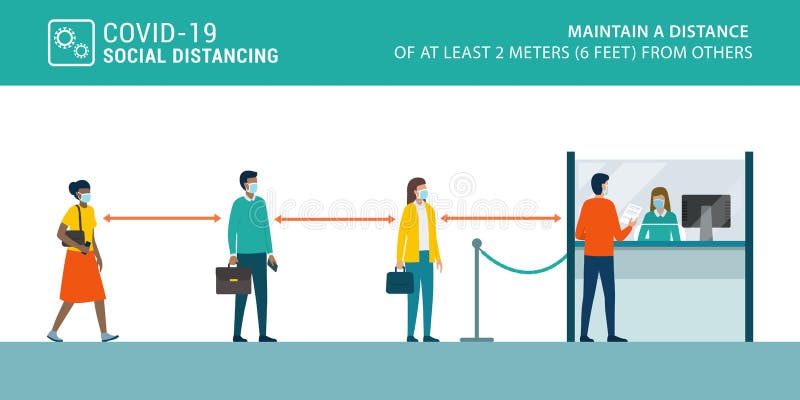 Pakai pakaian yang nyaman dan tertutup.
AT THE CAMPUS
Asik nih bisa ketemu teman-teman lagi, bisa kumpul lagi, olah raga rame-rame keliling komplek sambil nyanyi penuh semangat didampingi pengasuh keren, kompakan baris ke kelas, makan bareng lagi, sharing sendok, handuk, sabun di barak. Eits…..ingat sudah New Normal loh. Ingat. Semua sudah tidak lagi sama, Fernando. Terus harus gimana dong?
Tetap jaga jarak. Minimal 1 meter . Akan ada pengaturan tempat duduk baik di kelas, ruang makan, pengaturan tempat tidur di asrama, protokol untuk kegiatan-kegiatan outdoor (seperti olah raga, sholat berjamah, mata pelajaran yang memerlukan praktik), berobat ke klinik, dan lain-lain.
     PHBS (Perilaku Hidup Bersih dan Sehat)
Pakai masker setiap kegiatan Jangan lupa untuk cuci masker setiap hari ya)
Rajin cuci tangan ( jangan kuatir. Pihak kampus sudah melengkapi  fasilitas cuci tangan di seluruh penjuru kampus)
Sediakan selalu hand sanitizer dalam tas.
Membudayakan etika batuk (tutup mulut dan hidung dengan lengan atas bagian dalam) dan jika menggunakan tisu untuk menutup batuk dan pilek, buang tisu bekas ke tempat sampah yang tertutup dan cuci tangan dengan sabun dan air mengalir setelahnya.
Makan makanan bergizi.
Olah raga teratur, tetap jaga jarak saat olah raga dan pilih olah raga   yang bisa dilakukan tidak dengan berkelompok, dan kurangi kontak fisik saat olah raga.
Istirahat cukup.
Hindari penggunaan alat pribadi secara bersamaan (alat makan, alat mandi, alat cukur, alat sholat, dan lain-lain).
Rajin mandi dan cuci seragam yang sudah digunakan.
Hindari stress
Rajin beribadah sesuai agama masing-masing
BACK TO HOME
Loh kok back to home? Baru juga ngampus. Kok sudah back to home?. Masih semangat nih belajar.
Tenang. Atur nafas. Jangan emosi dulu. Ini kalau mau keluar kampus. Jangan mentang-mentang       sudah gak di kampus, "New Normal" nggak dipakai lagi. Jangan dong. Tetep dilakukan ya. Tetep harus     disiplin.
Tetep pakai masker sepanjang perjalanan.
Sediakan hand sanitizer.
Tetap terapkan Physical distancing sepanjang perjalanan.
Langsung pulang ya. Nggak usah mampir-mampir ke tempat yang nggak perlu.
Segera mandi dan ganti baju bersih (jangan leyeh-leyeh dulu di sofa, becanda-canda dulu dengan anggota keluarga yang lain sebelum mandi).
Taruh baju kotor di tempatnya.
So, gaes. Sudah pada paham kan sekarang apa itu New Normal? Jangan lupa diterapkan ya. Salam sehat dan salam semangat untuk semua.
                                                                                                                                              -doknik-